THIS NON-SlIP SOFT SLIPPERS ARE THE BOUNCIEST AND MOST COMFORTABLE SLIPPERS!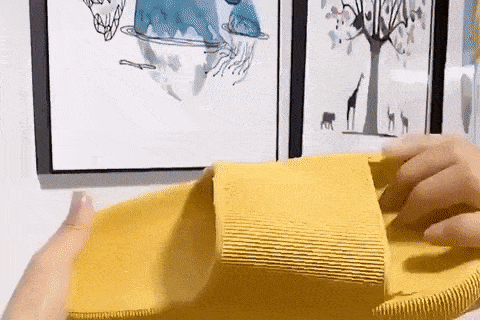 4 cm Thick Cushioning Foam - Super thick EVA foam that molds to your feet for the perfect fit. It drastically reduces foot pressure while walking and standing.
Anti-Slip - Designed with grooved skid-resistant soles that increase friction and prevent slipping on dry and wet surfaces. Perfect to use in humid areas in bathrooms.
Reduce Foot Pressure - Provides cushioning and support across your entire foot and alleviates foot pain.
Ultra-Soft - The non-slip rubber soles are soft and flexible while providing sufficient support. It is very comfortable and long-lasting.
Soft Walking Experience - Designed with a solid, lightweight sole that makes no sound while walking.
Product Specifications
Material: EVA
Colors: Black, Pink, Yellow, Blue, Orange, and Khaki
Package Includes
1 x  Non-Slip Soft Slippers