CUT, GRIND & SHAPE! 
Make the perfect cut with the help of the Grinder Porcelain Cutting Disc! This powerful, multipurpose disc is perfect and essential for wet or dry cutting and grinding.
Its high sharpness and diamond brazing ensures clean & smooth results. Its compact, high density design, makes it a practical and durable choice. It's applicable to different materials like granite, ceramic, porcelain and more.
HIGHLIGHTS

Multipurpose

 - Performs effectively for wet or dry cutting and grinding.

Clean Cut

 - Excellent sharpness ensures clean, smooth cuts on any material.

Superior Design

 - Features advanced diamond brazing for reliable superior performance.
Durably Made 

- It is made from premium materials ensure a long service life.

Widely Applicable

 - Ideal for granite, marble, ceramic, porcelain tile, engineered stone, concrete and more.

Different Options

 - Multiple versions available to suit all your needs.
Specifications
Material: Metal

Color: Silver

Size:   

Outter Diameter: 100 mm           Inner Diameter: 16 mm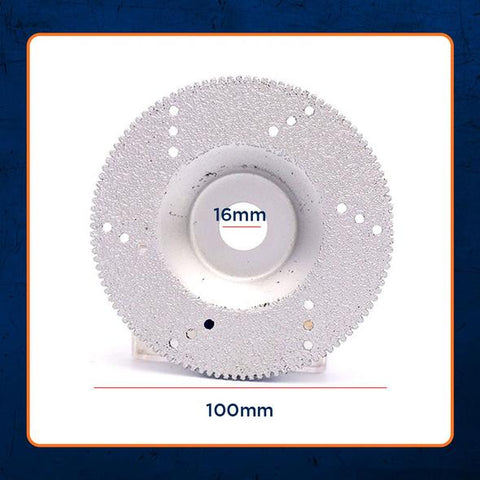 Product Includes
1 x Grinder Porcelain Cutting Disc